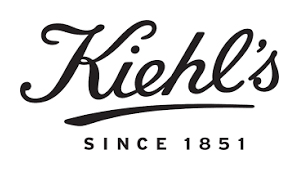 Crosshairs Communication has been handling the public relations and social media for Kiehl's India for a few years. When the pandemic took the world by a storm, consumer behaviour changed fundamentally and the new normal transformed the purchase pathway. To win during this time of adversity, Crosshairs Communication stepped up for Kiehl's India and created a tailor made strategy to fit the unique context and got the brand recognized by the Boston Consulting Group as a 'Mental Health and Wellness' platform. During the pandemic, we collaborated with more than 500 influencers across categories such as dermatologists, health and fitness experts, makeup artists, and hairstylists.  The Instagram fanbase increased from 50K+ to 100K+ as Crosshairs Communication took over the social media mandate. We launched virtual experiences for the brand through their e-commerce website which was launched during the pandemic. In collaboration with CAT – A  influencers, became the first brand in Asia to serve practices for virtual skincare consultations. We even launched Kiehl's India's WhatsApp Shopping feature and the 'Try Before You Buy' service for consumers. Crosshairs Communication has also helped the brand launch new stores in metro cities and increase footfall to existing ones through the 'Afternoon with Kiehl's' event concept.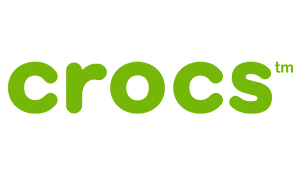 Crosshairs Communication took the reins of PR and Influencer Activations for Crocs India and built a positive brand image over 10 years. CH helped Crocs break the stereotype of being an unattractive rubber shoe and turned it into a sought-after athleisure footwear. It became a fashion statement for Gen-Z and millennials in India.
With a strong celebrity and influencer relation of 1000+, CH helped the brand with some iconic collaborations and collection launches in India such as with Veg Nonveg, Designer Anwar Carrot, and Designer Nicole McLaughlin among others. Crosshairs also launched the famous Crocs Jibbitz in India.
Crocs, over a span of 9 years, garnered 500+ media mileage around their products, collection launches, and brand features. They also announced Priyanka Chopra as their brand ambassador for two consecutive years.
The exceptional team at Crosshairs Communication put on its thinking caps and curated 10+ major campaigns, exciting events, and highly engaging influencer activities via Instagram for the brand to be a part of and garner positive visibility among the target audience. We incorporated the powerful concept of 'Come As You Are' in order to spread the message to be comfortable in your own skin.
Major Events/Campaigns:
Year Long Celebrity Seeding
Sunburn Holi Festival
Vh1 Supersonic Event
Croctober 2019
Onam & LiteRide Campaign
Lockdown & WFH Activity
Monsoon Campaign
Family & Friends Sale
Freedom Sale
Snapchat & IG IEA
Other Influencer Visibilities and IEA – Influencer Engagement Activities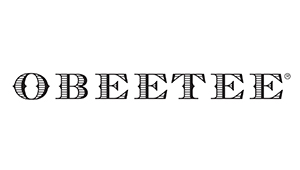 OBEETEE, India's finest luxury carpet maker with over 100 years of excellence under its wing, has been a Crosshairs Communication client for 7+ years. With a vision to improve the quality of life of the weaver community, OBEETEE and Crosshairs Communication conceptualized two unique activations in this time–The Social Fabric Auction and the Proud to be Indian Series.
SOCIAL FABRIC – AN AUCTION TO AID THE ARTISANS
OBEETEE's 25,000 + artisans create authentic, heirloom-worthy carpets and the brand considers them to be nothing short of family, trying to provide for their wellbeing. Believing in the ideology of the brand and creating an emotional connect with the weavers, Crosshairs Communication conceptualized the idea for The Social Fabric Auction – A 15-day auction started in June 2020, which was eventually extended for a owing to the positive response from customers. The auction proceeds went entirely to fund the wellbeing of the weavers, artisans and their dependents. *ADD AWARD
THE PROUD TO BE INDIAN SERIES
The Proud to be Indian Series by OBEETEE is an attempt to showcase the heritage craft of India using handcrafted rugs and carpets. The innovative series is promoted by Crosshairs Communication. The 'Proud to be Indian' series showcases quintessential Indian designs in the country's artistic rug heritage. The initiative is led by OBEETEE's distinguished design team and supported by India's leading couturiers. So far, Crosshairs Communication has helped launch 5 PTBI designer collections with the following designers –
Raghavendra Rathore
Abraham & Thakore
Shantanu & Nikhil
Tarun Tahiliani
JJ Valaya
Additionally, Crosshairs Communication has also helped OBEETEE launch 2 new stores, 1 shop-in-shop store, 25+ collections and campaigns. We have garnered visibility in CAT-A media across industries and collaborated with 500+ influencers.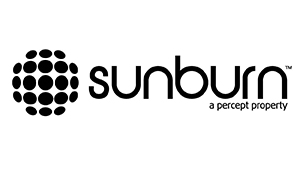 Sunburn Goa, Asia's largest and the world's 9th best musical festival, employed the masterminds of Crosshairs Communication to achieve communication goals on a vast scale for Sunburn 2010 and 2012.
With globally renowned EDM artists like Avicii, Tiesto, Armin Van Burren, David Guetta, Swedish House Mafia, Nadia Ali, Albin Myers and many more, Crosshairs Communications helped Sunburn create the kind of visibility and hype required to put Indian music festival on the global map.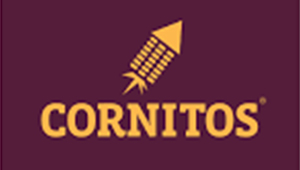 Since its inception in 2009, Cornitos has trusted Crosshairs Communication to handle its PR mandate. Cornitos is the largest brand in the Nachos Crisps category in India, with its products being exported globally to over 30 different countries. Crosshairs Communication has positioned Cornitos as a leader in the snack industry, spread brand awareness, generated brand recall and loyalty and much more through innovative communication strategies.
Crosshairs Communication has garnered 750+ significant media coverage for Cornitos in CAT-A publications, 100+ influencer associations, role as Gifting Partner for So Delhi and Femina, and launch of innumerable new products and flavors.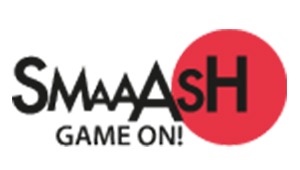 SMAAASH is one of India's most acclaimed gaming and entertainment centres that blends sports, virtual reality, music and dining into an immersive, evolved, interactive and innovative social experience for family, friends and children alike. Crosshairs Communication launched SMAAASH 2.0 wherein the gaming centre made its post-pandemic comeback.
Crosshairs Communications has helped SMAAASH collaborate with 500+ influencers, and garner notable coverage in CAT-A publications such as Live Mint, Financial Express, and ET Brand Equity. Crosshairs Communication also arranged for key media to visit SMAAASH gaming centres for exposure. *ADD VIRAT KOHLI AND SACHIN TENDULKAR EVENTS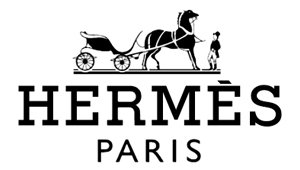 Crosshairs Communication took the reins of PR for the uber luxury brand, Hermes, in 2009. Crosshairs was actively involved in communication for launch of products, stores, events, etc.
Crosshairs Communication invited and coordinated the visit of leading journalists from Hindustan Times and Harper's Bazaar to New York for the launch of Hermès Man On Madison, and organised more such media visits to Paris for various launches with Elle, NDTV Good Times etc..
Crosshairs Communication was the force behind the famous placement of the Birkin bag as 'Bagwati' in Zoya Akhtar's Zindagi Na Milegi Dobara.
For the launch of the iconic silk scarf, Crosshairs Communication sent out a unique press kit to selective editors and pitched the story as per the publication talking about the journey of their Silk. The editors not only appreciated the knowledge provided to them through those visuals and content but also did stories on the kit apart from the product. We also launched the perfume, Le Voyage D'Hermes, collaborated with Sir Pratap Singh Polo Cup. Crosshairs also invited media and initiated exclusive stories for key publications for the launch of Hermes store in Pune and Mumbai.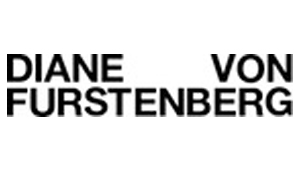 Diane von Furstenberg, the Belgian-American fashion designer visited India for her label DvF, with Crosshairs Communication incharge of the PR efforts. The objective was to create the right kind of buzz amongst the high profile audience and garner top fashion magazine coverage. Crosshairs Communication initiated a tie up with Harper's Bazaar in Delhi and Vogue in Mumbai to host a party and give an exclusive in-magazine party and profile feature.
The parties were attended by socialites, HNIs, expats and Bollywood celebrities alike. The agency invited photo journalists and TV channels to cover the event as well. The visit party became a success story that left Diane Von Furstenberg wanting to visit India again soon.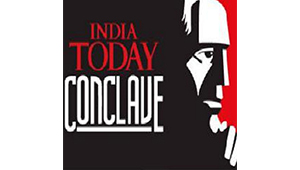 Crosshairs Communication has been associated with India's foremost annual conference, India Today Conclave, since 2014. Through the years, Crosshairs Communication has helped strengthen India Today Conclave as one of the largest global ideas platforms where strong leaders and transnational information giants come together to share path-breaking ideas for a better world.
Crosshairs Communication has been the strategic partner making the event a success each year by ensuring a 100% attendance, critical on-ground thinking and timely execution of the plan, brand mention in leading competitor publications, over 500 coverage for every event, along with session by session highlights and global coverage. We have generated over 30% increase in PR value year on year.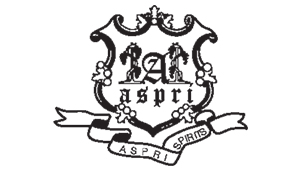 Crosshairs Communication handled the PR mandate for over 8 years for Aspri Spirits, one of the largest sales and distribution networks for premium imported alco-bev across India. The agency was responsible for promoting premium beverages such as Patron, Glengrant, Stolichnaya, Midori, Jagermeister, Amarula, and Campari to name a few.
Crosshairs Communication initiated a collaboration with Lakme Fashion Week where Aspri Spirits set up an exclusive lounge at the venue. We also invited media, designers, influencers, etc. to the venue for curated events at the lounge. We also organised a meet and greet with the brands' spokesperson, hosted events, launched brands within Aspri's portfolio and nurtured good media relations.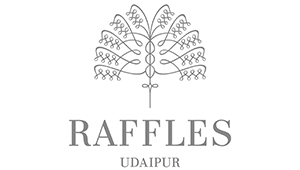 Crosshairs Communication holds the PR mandate for Raffles Udaipur, India's first outpost of the luxurious global hotel chain. In less than a year, Crosshairs Communication has helped Raffles Udaipur generate widespread awareness, establish a position as a getaway property and a go-to luxury wedding destination.
Crosshairs Communication garners 100+ media exposures every month for Raffles Udaipur, resulting in 100M+ reach across platforms. There is recurring presence in industry stories in CAT-A publications, along with selective FAM trips by renowned influencers and celebrities.
In its first year of handling the brand, Crosshairs Communication has organized noteworthy collaborations such as Couture Collection Shoot for 'Painterly Dreams' by Tarun Tahiliani, A Literati Confluence in association with Siyahi Jaipur and award-winning authors like Anuja Chauhan, and many more.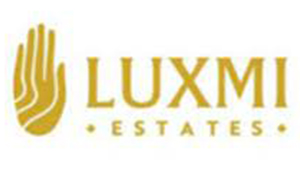 Crosshairs Communication has been handling the public relations and influencer marketing for Luxmi Tea Group for 2+ years. Luxmi Tea is one of India's oldest and finest tea brands, which has also acquired world's oldest tea estate, Makaibari.
Crosshairs started working with a sharp focus to share the brand's legacy story wherein publications like The Economic Times, BBC World News, Forbes India, Mint, Vogue, Elle, GQ, The Times of India, Mint Lounge among others largely spoke about the same. Post-pandemic, Crosshairs shifted the focus on how this traditional legacy brand was now evolving itself into the digital space bridging the gap between the producers that Luxmi Group is and the consumers.
The Luxmi and Makaibari tea blends have been loved by leading celebrities like Shilpa Shetty, Nora Fatehi, Soha Ali Khan, Neha Dhupia along with celebrated Chefs like Deeba Rajpal, Nishant Choubey and others. We have reached over 100+ luxury lifestyle, food & beverage, travel and wellness influencers, 350+ media and 150+ social media exposures and paved the way for the Luxmi Tea Group to launch its new collection and avatar.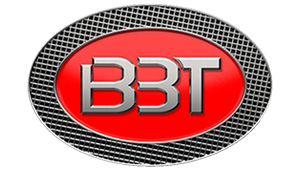 Crosshairs Communication along with Big Boy Toyz, built the Queen's Drive Club as a property curated and owned by Mrs Ritika Jatin Ahuja, COO, Big Boy Toyz. Big Boy Toyz, India's leading pre-owned Luxury Car company, organized India's first edition of women supercars drive on 20th February 2022 that witnessed a massive participation from women car enthusiasts. With 30 women participants the drive was inaugurated with a flag-off at the BBT Headquarters, Gurgaon. The launch was also attended by Bollywood star Yuvika Chaudhary along with Prince Narula and television fame Pearl Puri.
With a flag-off at the BBT Gurgaon showroom the participants headed towards the Aravali Hills. The 2-hour drive was followed by a champagne brunch, live music and relaxing session with fun activities. Post the drive luxurious selfcare pampering session was organised by BBT by Delhi's luxury salon, Levo. Accompanying with a live makeup studio kiosk for all the phenomenal women. This also includes customised jewellery designing for all the brilliant women by Aetee Jewellery. The event also observed some spellbinding art exhibition by the stellar artist Michelle Poonawala at the brunch.
With over 80+ media features and 15+ digital buzz, the first edition of Queen's Drive Club witnessed a huge success and appreciation leading to a monthly drive meet across the city. Media houses like AajTak, TimesNow Auto, IANS among others were a part of the drive wherein the contributors were a part of the rally and had an amazing experience.